Caregiving
From GrandCare Systems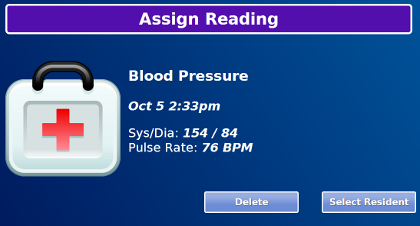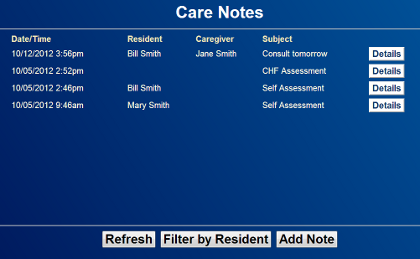 Caregiving

The "Caregiving" button gives you access to 2 system features. (Note that these features can be privacy-protected with a 4-digit system PIN number.)
Assign Reading is needed when two or more people share the same health device. Use "Assign Reading" to match a person to a reading.


Care Notes are meant for Caregivers to leave notes for one another. Caregivers can view and write care coordination notes at the touchscreen.


Assign Readings
It's important to match a health reading with a person. If you and another person share the same device, e.g. a blood pressure monitor, weight scale, or pulse oximeter, then when one of you takes a reading, you need to assign it to the correct person.


Press the "Assign Reading" button to see recent readings, and select the resident to whom it belongs.


Care Notes
Caregivers can leave care coordination notes for one another about your care. They can view and write these notes on your system, by pressing the "Care Notes" button.


GC-01-OUM-0034 Rev B