News
Jump to navigation
Jump to search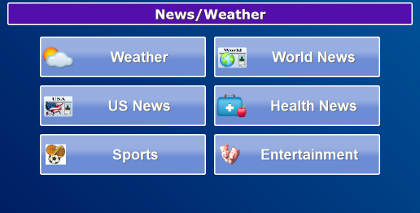 News
Pressing the News button gives you a choice of different types of news headlines, updated frequently throughout the day.
Select the type of news you would like to see by pressing the button for your choice. Scroll through the list of headlines. Click on a headline to see the complete story.


In addition to the six news choices that are always available, your caregivers can add extra buttons to the News menu, for any Internet news sites that you like. Those buttons are added through the Care Menu.