Touchscreen Messages
Jump to navigation
Jump to search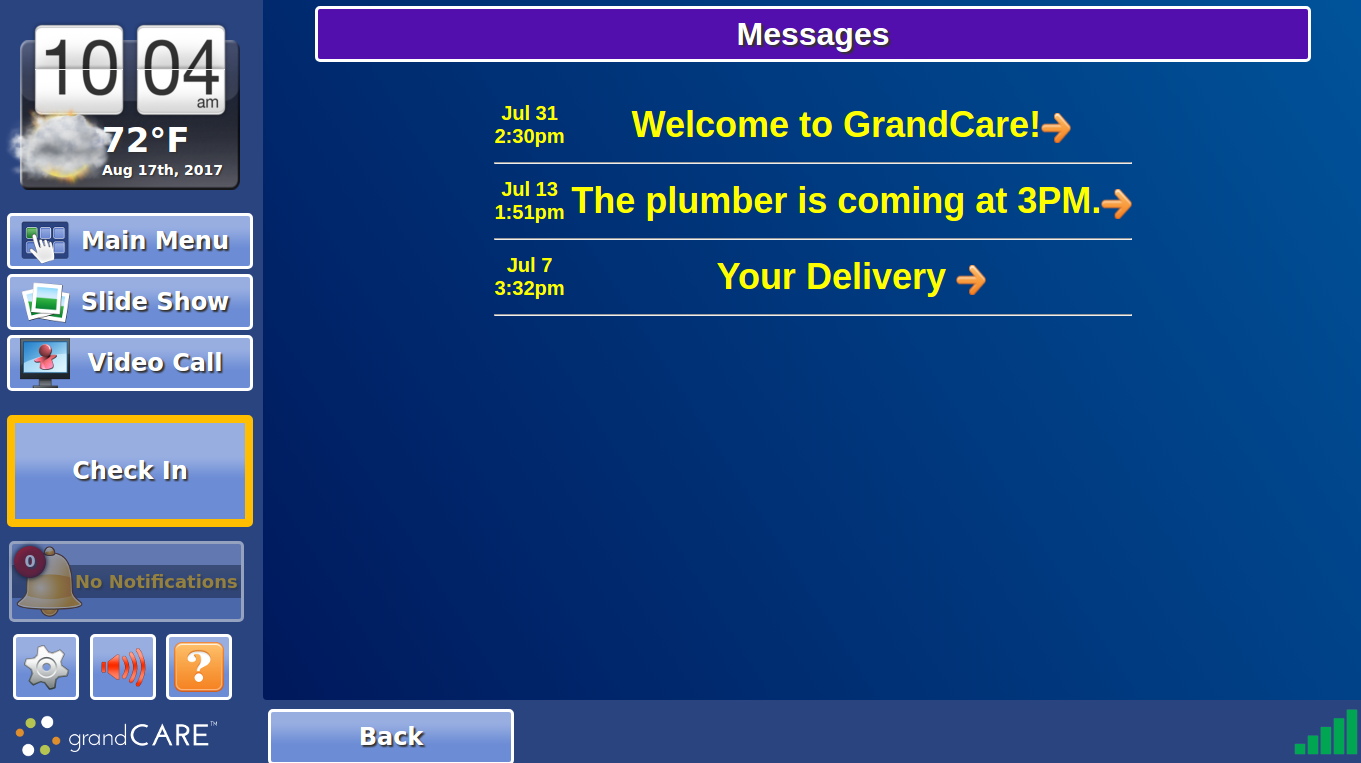 There are 3 ways to receive the message:


You can view messages from the Main Menu. Press on the "Messages" button to display a list of messages, with the most recent ones at the top. The name and the picture of the Caregiver who sent the message will be displayed. If a sound is attached to the message, a sound icon will appear next to the message. Press the sound icon to play the attached sound.


The message will appear in the digital slide show. Some messages might include sound, which will play when the message displays.


Messages can also appear as a scrolling message at the bottom of the screen.