Packaging and Disposal
Jump to navigation
Jump to search
Packaging & Disposal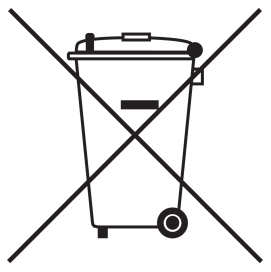 Packaging
Please retain all original packaging for the system and peripherals. If your system needs to be returned for servicing, it is best to send it in its original box and packing materials.



Hardware Disposal
The hardware (computer and peripherals) that comes with this product should not be thrown away. Follow local, state, and national laws for the disposal or recycling of devices and parts, including batteries. Contact your local Waste Management Agency for information on safe disposal of this product.




Battery Disposal
Waste batteries should be collected separately for recycling or special disposal.