Settings Button
Jump to navigation
Jump to search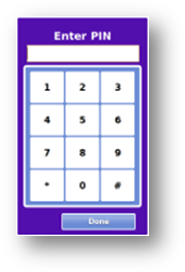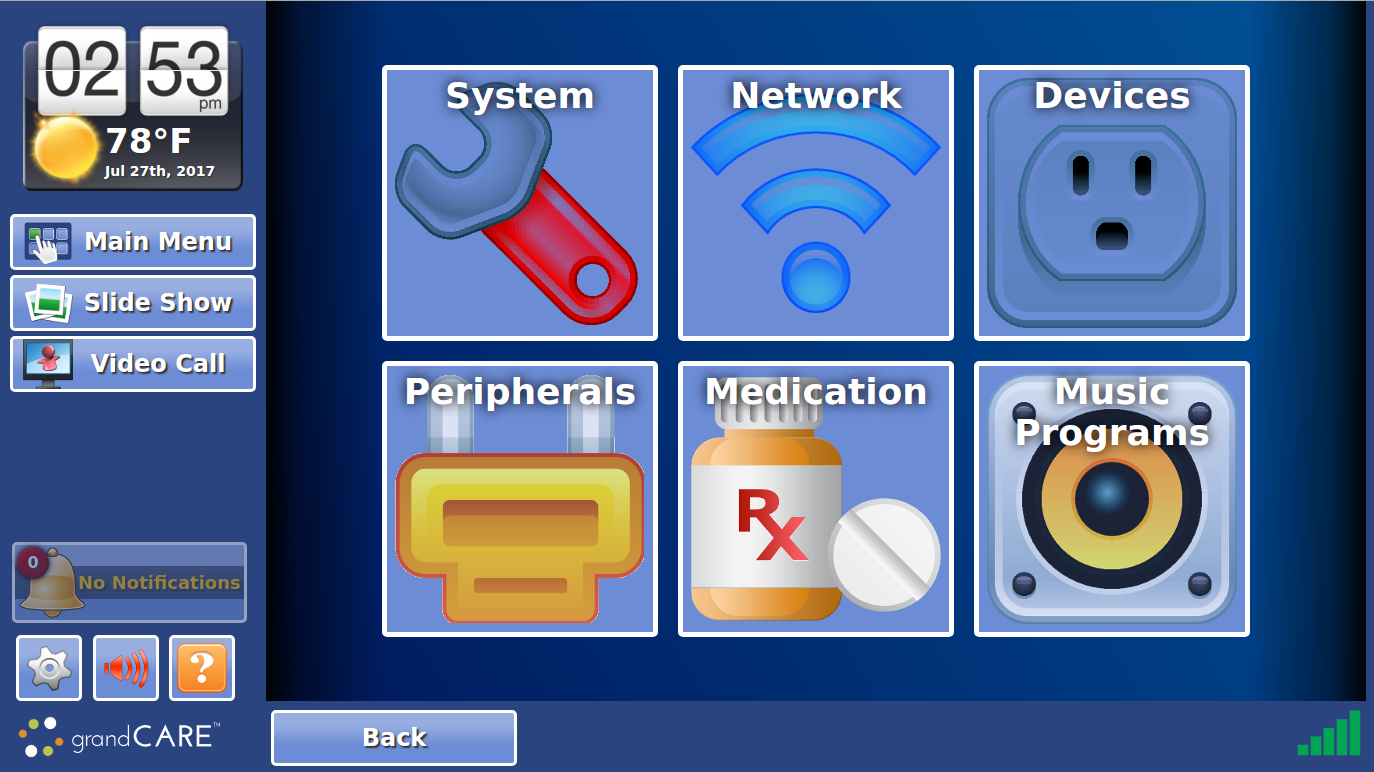 Overview
Press the system button for access to the system controls. This is a restricted area, which requires a System PIN. It is primarily used by your system installers for setting up the network and health devices. It can also be used by a Caregiver for setting up Music Programs, your time zone, and your medication schedule.


The System PIN
In order to access the System screen, you must enter the 4-digit System PIN. This can be viewed and edited in the System Settings module of the Care Menu.


System Screen
The System Controls screen is used when your system is first set up. Only rarely will it be accessed after that, and only by someone trained to set up or change the settings on your system. Installers and Caregivers who need to set up your system or to adjust settings would use this System Controls screen. It can be used for adding new antennas or sensors to the system, adjusting date and time settings. Medications and med schedules can be added here. New programs for the Music Programs feature can be set here as well. If your home's Internet service changes substantially, for example if you get a new provider, the network settings can be updated here.