Touchscreen Calendar
Jump to navigation
Jump to search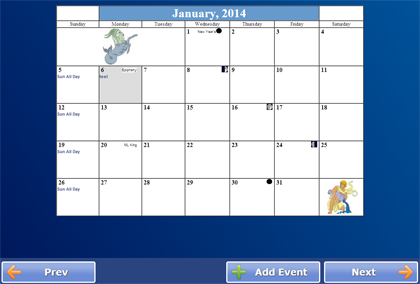 Calendar
Press the Calendar button to see the calendar for the current month. A summary of Calendar Events shows on each calendar day. Press a day to bring up the detailed Schedule for that day.
Press the Prev or Next button to move between months.
Press the Add Event button to add a Calendar Event or To-Do Item to your calendar.