Inovonics Antenna Configuration
Jump to navigation
Jump to search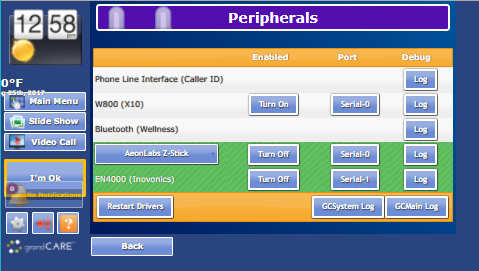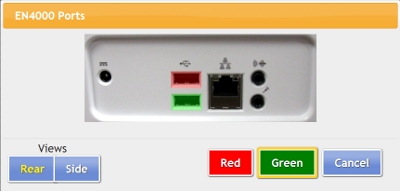 How to Install an Inovonics Antenna
When you first use the Inovonics antenna, open the case for it, and attach the ACC643 cable
Plug the antenna into an electrical outlet that is not switch-operated
The Invonics antenna is a serial device, so plug it into a serial port on the system if there is one, or use a Serial-USB adapter to plug the antenna into an available USB port
At the system, press the System (Gear) button
Enter the 4-digit System PIN (which is set, and can be viewed, on the Advanced Settings screen in the Care Menu
Press "Devices" and then "Antennas."
On the Antennas page, the Inovonics antenna is referred to as the "EN4000"
In the EN4000 row, choose the port it is plugged into - your choices will be specific to the system hardware
Press "Turn On"
Restart peripherals when prompted
If installed correctly, the row will now be highlighted in green. If there is a problem with the installation, the row will be highlighted in red.
After it is installed correctly, you can begin to add Inovonics devices, such as motion sensors, door sensors, etc.