Community Services
Jump to navigation
Jump to search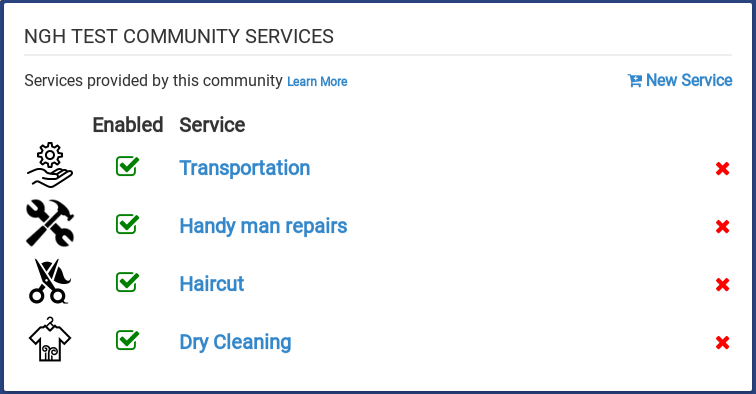 Overview
To grant members of a GrandCare Community the ability to request services from their touchscreen, you must first designate which services are available. You must also provide an email address for each service. Requests for that service will go to that email address.
Creating a Service
Log in to the Online Care Portal
Navigate to or create a community
Click on the Services tab of the community
Click on the New Service link
Enter the required fields

Service name: This is the name of the button that will display on resident touchscreens
Service description: Residents can read the description provided
Provider email: Services requests will go to the email address provided

Click the Save button
Editing Services
You can click on services to edit them. You can also enable and disable services by toggling checkbox next to a service. Click the red X to delete a service permanently.
Icons
Clicking the icon next to a service will display a file browser to allow you to upload a new image file. Uploads will automatically be cropped to the correct dimensions.