Editing a User
Jump to navigation
Jump to search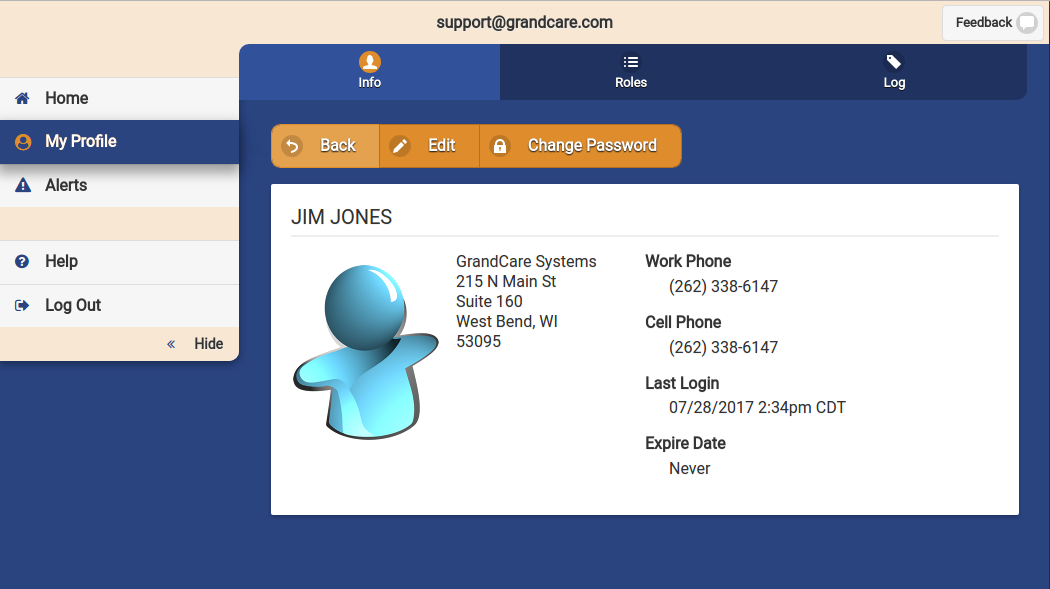 Overview

Click the "Info" tab to view / edit information on the User.


User Actions
Edit this User - Click the "Edit" button to change the email address, contact information, or profile picture for the User.
Add Role to this User - Click the "Roles" tab, then the "Add Role" button to add an additional role for the user. After you pick the new role, then pick the corresponding Distributor, Group, Account, or Resident, depending on the type of role you pick.
Send Activation Email to this User - This operation will resend an activation email to this user. This is helpful if the user has forgotten a password, or has never activated his or her user account. You may add additional wording to the message if you want.
Disable this User - Users can be disabled, rather than deleted, which means they can be re-activated in the future. To disable a user, first browse to the user profile under the "Users" menu on the left menu. Prior to disabling users, click on the Roles tab and select "remove" to delete any roles assigned to the user. To disable the User, browse back to the Info tab and click the "Disable" button.