Bluetooth Antenna
From GrandCare Systems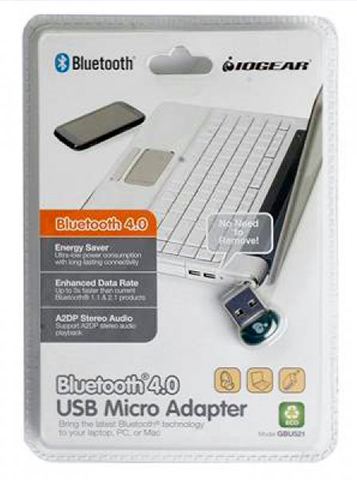 All Wellness Devices communicate with the systems via Bluetooth. Systems that include health devices must have a Bluetooth Antenna.


Installing a Bluetooth Antenna
To install and configure a Bluetooth antenna on a system:


Through the Touchscreen Setup Wizard

---

The first time you turn on a new GrandCare System, the Setup Wizard will start automatically and guide you through setting up your Wellness Devices, including the Bluetooth antenna.
This is the easiest way to add devices, as the system will guide you through the setup process step-by-step.

If you are adding a device to an already configured system, see the Setup Wizard page for instructions on re-starting the Wizard.

Manually Through the Touchscreen

---

At the system, plug the antenna into any open USB port on the back of the touchscreen.
At the Touchscreen, touch the Settings Button.
Enter the System PIN.
Select the "Peripherals" button.
Touch "Restart Drivers".
After the drivers have restarted, the screen displays again. Verify that the Bluetooth row is green.

Supported Models
All systems require an external Bluetooth antenna. Many Bluetooth antennas will work with the system, but not all. See the Supported Hardware List for an up-to-date list of supported antennas.